We live in a forest in the Sardinia Bay Conservancy in Port Elizabeth in the Eastern Cape of South Africa.
We are surrounded by wildlife, although most of the creatures are very shy or nocturnal, and are pretty difficult to see.
Jacob has been monitoring the activity for the past few months, using his bush camera, which is triggered by movement.
Check out the action!
(If the video does not display properly on your device, click here to watch on YouTube.)
Continue reading… Share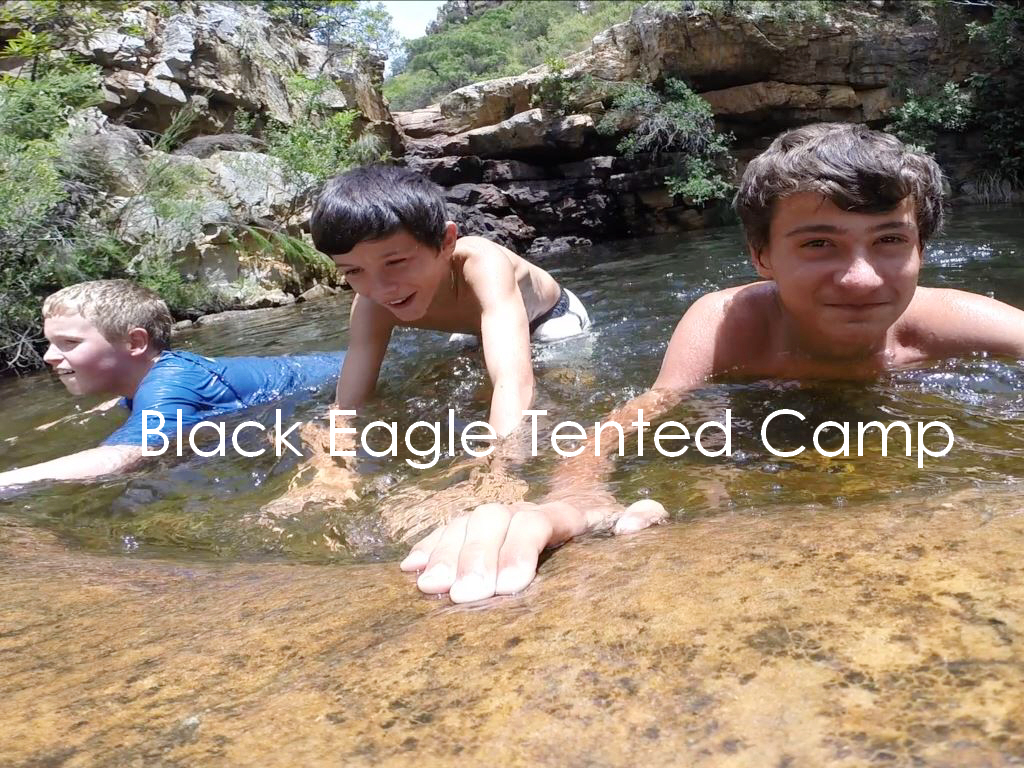 My boys love camping – rugged living, sleeping on the ground, at one with nature. I prefer "glamping" – luxury safari tents, outdoor showers with a view, sipping cocktails at sunset and a skilled team seeing to your every need.
We discovered a happy medium at Black Eagle Tented Camp in Kleinrivier Wilderness, just North of Port Elizabeth in the Eastern Cape of South Africa. Continue reading… Share