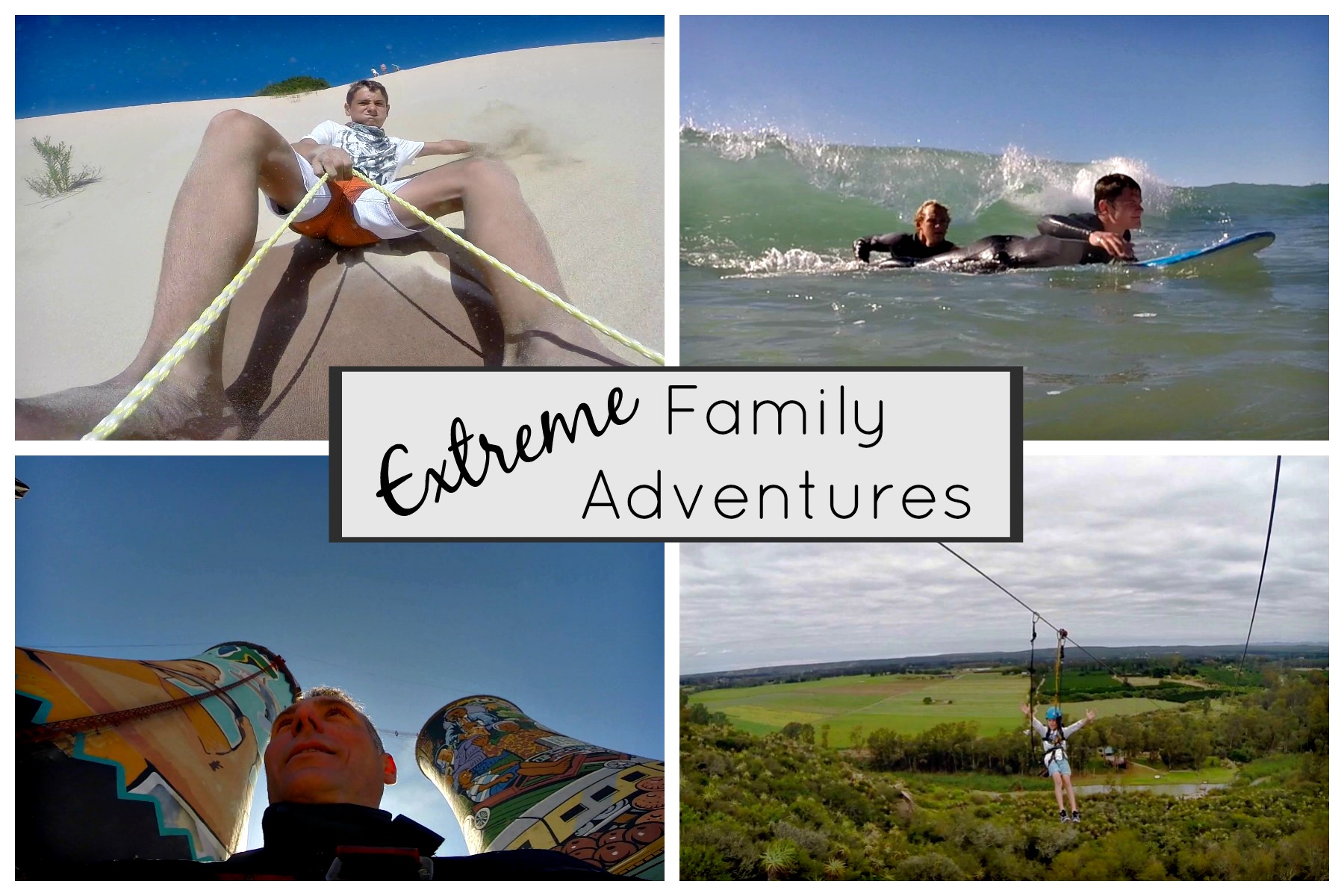 We used to be a conservative family – level headed, feet firmly on the ground, sitting pretty in our comfort zone. Until, that is, Chasing the Rainbow entered our lives and shook things up a bit. In our quest to change our focus from the stresses and strains of daily life in South Africa, and concentrate rather on family, happy times and spreading positivity about our beautiful rainbow nation, we have managed to catapult ourselves head first out of our everyday routine – laughing all the way.
Here are some of our most extreme moments from our first year of blogging:Continue reading… Share
Although we have lived in the surfing mecca of Port Elizabeth for 10 years, we have never been surfing. We decided it was time to change that, and went for our very first family surf lesson at Oceanside Surf Store with our fabulous 5-in-1 Nelson Mandela Bay passes.
What a thrilling morning we had – read the full story by clicking here and watch our video to get a taste of the surfing action and family fun.
Click here to watch on YouTube if the video does not display properly on your device.Continue reading… Share